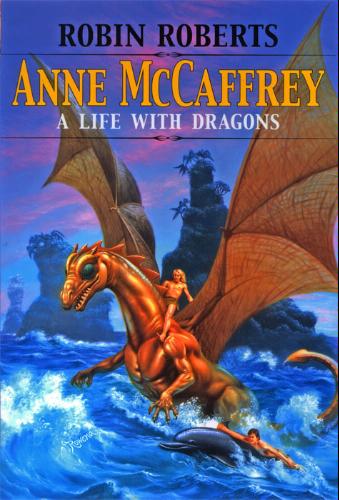 A life with dragons. Das ist wirklich ein passender Titel für eine Biographie über Anne McCaffrey. Allerdings ist es nicht die erste, denn diese lässt sich unter dem Titel "Dragonholder The life and dreams of Anne McCaffrey (so far)" finden. Nichts desto trotz scheint es eine nette Bio zu sein, denn Anne selbst schreibt darüber:
On the eve, more or less, of my trip to Eurocon at Copenhagen, let me assure you that the biography, A Life with Dragons by Robin Roberts, is excellent. She manages to know more about why I write than I do, and does it in such a smooth manner that I was bloody well glad she wrote it. She researched everyone still alive, and figured adroitly why and how I write as I do. It is seriously well done and I'm very pleased I was her subject. She's done me proud and those I wanted to get credit – namely Virginia Kidd, RIP – who skillfully managed to make me better than I started out to be.
Regards, Annie
Das Buch kann bei Amazon bestellt werden.