Obwohl ich gerade auf der Cebit bin und die Massen das Lager stürmen ,habe ich noch Zeit gefunden, dieses kleine Newsbit zu posten:
Larry Elmore bietet einen neuen Sketch zur Versteigerung bei Ebay an.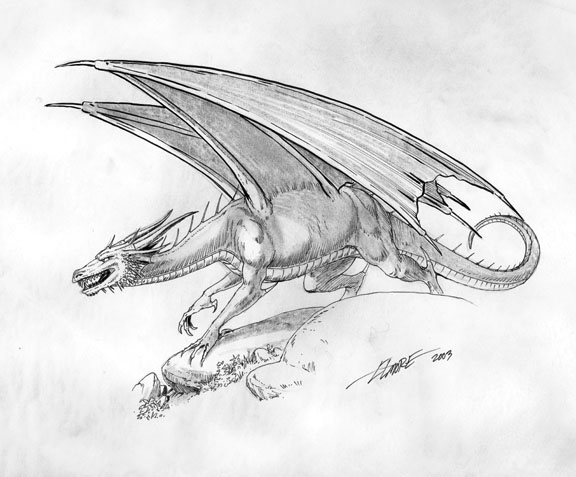 Creeping Dragon
Size: 16″x 14″
Medium: Ink and pencil on RCTP
Note: This was done in 2003 as a preliminary drawing for the dragon figure in a Game Master Screen used in a role playing game. The 24" x 72" screen is also available on Larry's website.